If you have the land (and the cash), here are some beautiful, expansive and likely pretty expensive barns for you to house your horses, livestock, vehicles….and all the gear you have. Besides being the ultimate in sportsman's garages, you could host parties and wedding receptions in some of these!
This first one (on the cover and top photo on this page) is the Timberlyne Gunnar Horse Barn, coming in at 2,112 square feet (44′ x 48′) of timber goodness. Big fan of the covered porch area, in case you want to enjoy the breeze with a cold one, or things get a little messy after a hunt.
The two images below are from a spectacular project from DC Builders
Located in the countryside of Damascus, Oregon, this backyard barn-style structure serves as both a mini getaway and a place to entertain family and friends. It started with an Oakridge apartment barn kit from DC Structures before they decided they wanted something a bit more custom. This resulted in a highly personalized design for their party barn. Custom features in this structure include open riser timber frame stairs, steel-framed sliding doors with glass inserts, and a 12' x 12' deck with cedar railings. Inside, friends and family can enjoy a completely custom all-wood bar, man and lady cave area, workshop, mudroom, and plenty of storage space.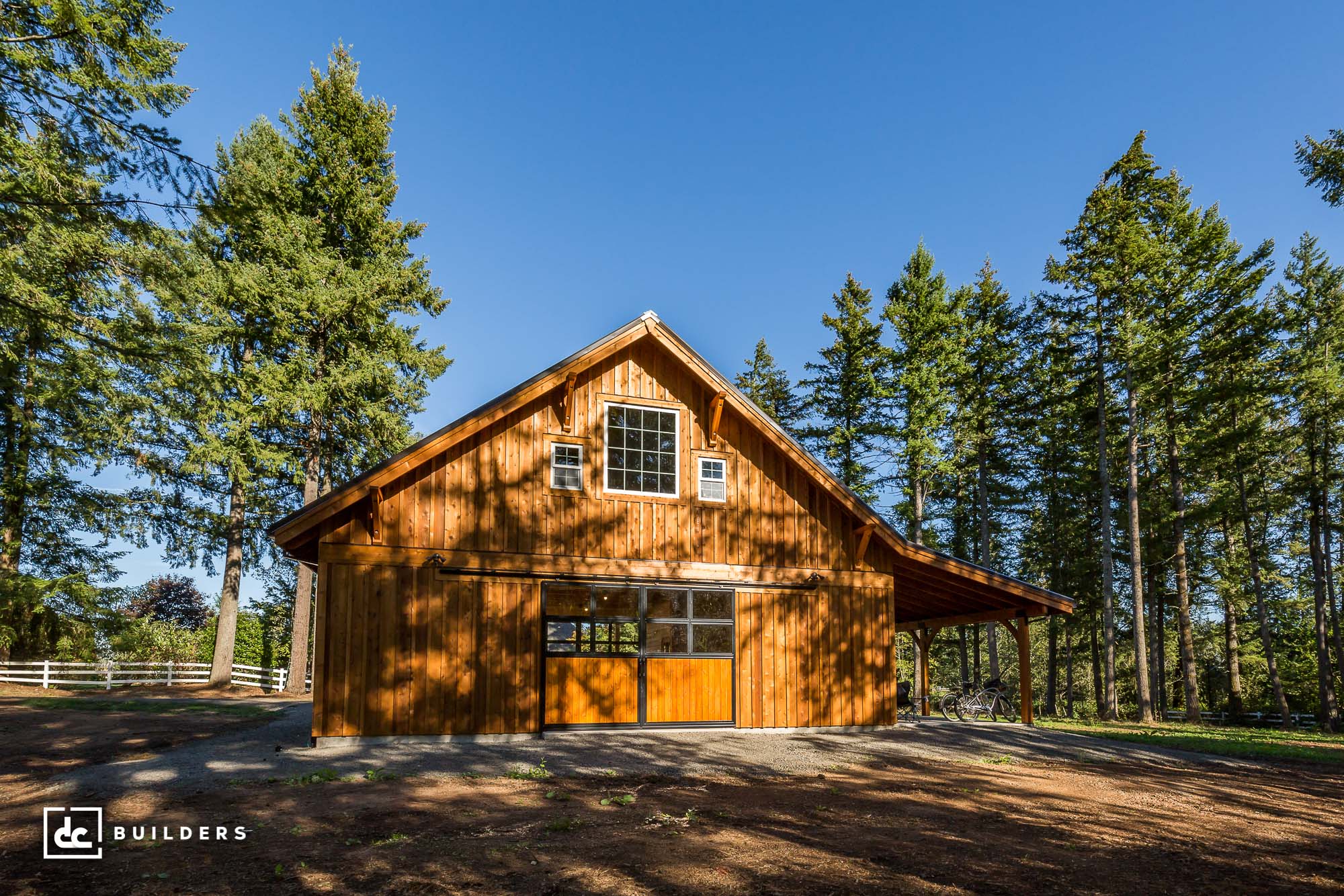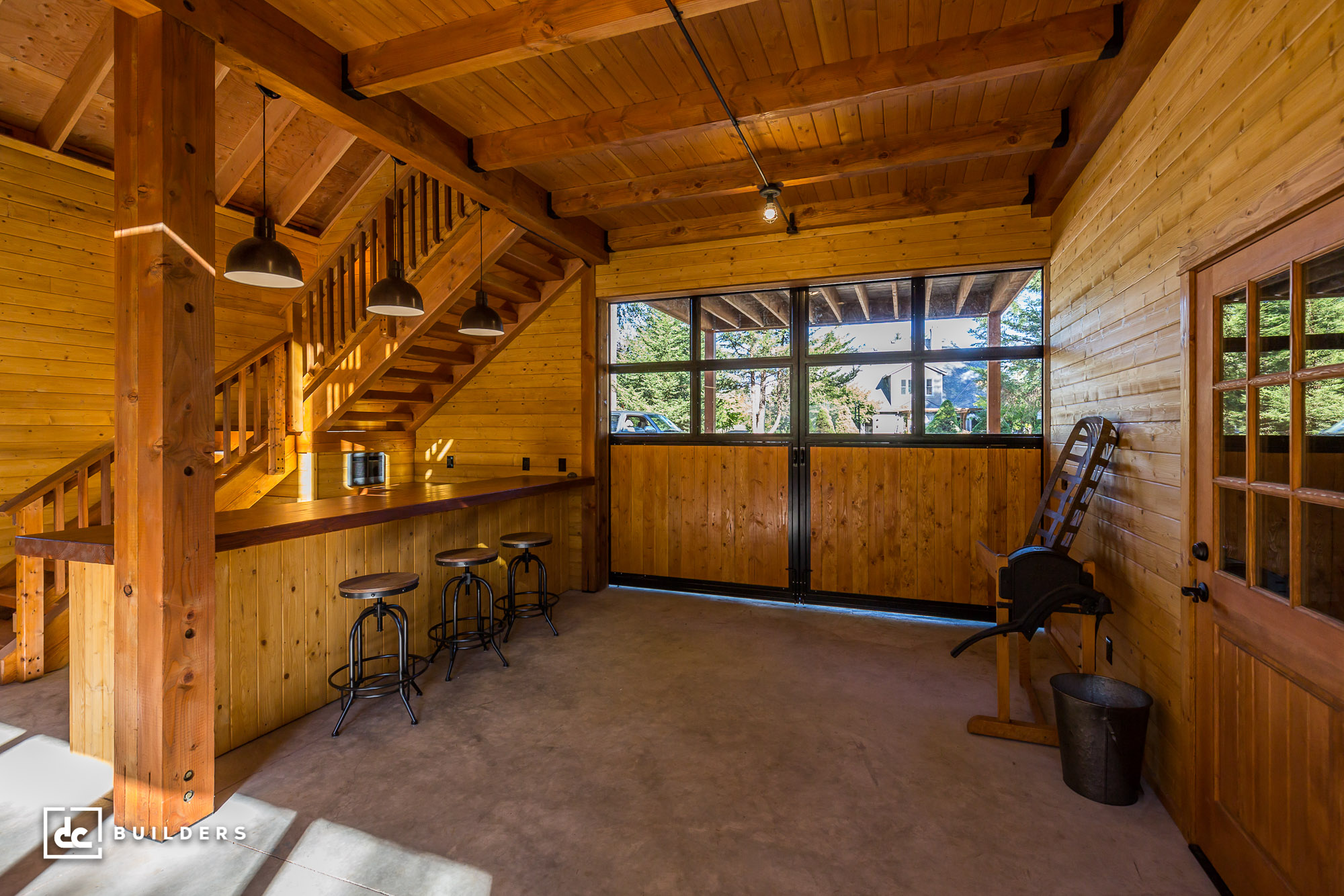 Or maybe, you can combine your garage-shed-barn while including a substantial man-cave that has space for actual living quarters or an apartment. Check out this one from Greiner Buildings, Inc HERE. They call it a "SHOME", and it's big enough to fit an RV in the garage area (40' x 72' x 16' building size).
And here is the "I'm going to retire in the woods, and the whole family will be just fine with this" cabin….err, barn. I know, it's a bit glamorous, but different people have different goals, right?
Read about this one, and see more pictures HERE