Choosing an ATV in 2022 is tricky. A large list of manufacturers, differences in power, equipment and technology can scare newcomers. Such a four-wheeled vehicle can be used for outdoor activities and for farming: different models are offered depending on the area of use. To help you make your choice, we've compiled five of the best PowerSport ATVs of the next year.
2022 Polaris Sportsman 570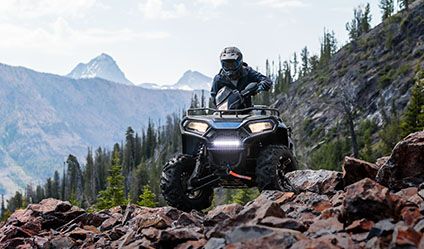 Polaris is one of the foremost ATV brands. The Sportsman 570 is perfect for novice riders who aren't looking for power and aggressiveness. The engine produces 44 hp. It provides a fairly smooth and quiet ride when compared to the more cubature models. Switching AWD / 2WD is done with one click.
The ATV received a fully digital pressure gauge, speedometer, odometer, tachometer, as well as two trip meters and an hour meter. An indicator for four-wheel drive, fuel level and coolant temperature is provided. The 12V power connector allows you to connect hand and finger warmers. Check it out HERE.
2022 Yamaha Grizzly
Here's a hype video for ya!!
The model has the highest ground clearance among the ATVs on this list – 12 inches. A large selection of colors and special versions allows you to choose the best option for yourself. The installed engine has a displacement of 686 cc.
The Grizzly drive can be switched: 2WD, 4WD with limited slip and fully locked 4WD. Yamaha's electric power steering, which is responsive to speed and torque, additionally acts as a stabilizer in rough terrain. Check it out HERE.
2022 Can-Am Outlander
Here's a cool promo video to get you jacked up!!
The popular 1000 cc V-twin engine has 91 horsepower. For 2022, the Outlander received an even more aggressive design. It is difficult to describe it as a high-speed sports ATV, but it does a great job of towing.
The Visco-4lok function allows you to switch between four-wheel drive and front-wheel drive. The ATV handles mud well with updated suspension, winch and stable wheels. It is practical, sturdy and powerful. Check it out HERE.
2022 Honda FourTrax Foreman Rubicon
The model is equipped with a 518 cc engine and a five-speed automatic transmission. The independent suspension provides 7.3 "forward travel and 8.5" reverse travel. The ATV is available in three colors: Matte Forged Bronze, Red, Honda Phantom Camo.
The Honda FourTrax Foreman Rubicon can switch from 4WD to TraxLok 2WD. The front differential lock allows towing 1,322 lbs. All four wheels received disc brakes. Check it out HERE.
2022 Polaris Sportsman XP 1000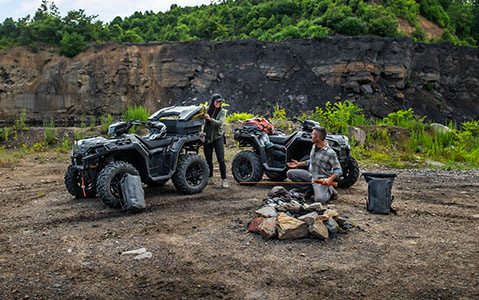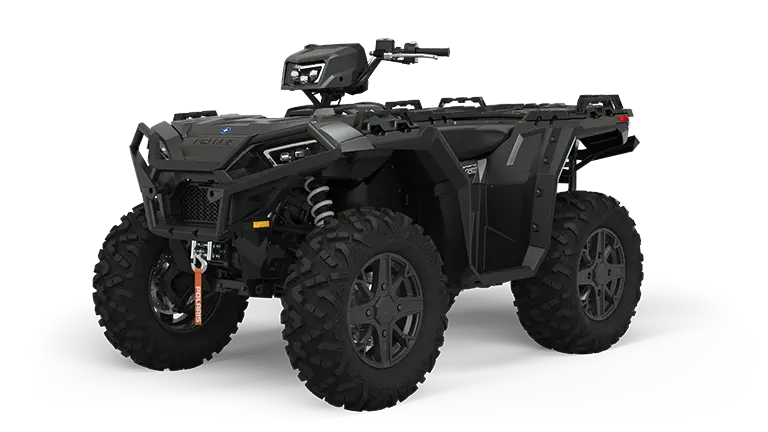 Another Polaris on our list is the more cubed and powerful Sportsman variation. Its ProStar engine produces 90 horsepower, which can be directed to both the rear wheels and all four wheels.
The rider can choose the power steering settings to match the optimal settings for their riding style. Another plus of the model is the ability to carry out GPS navigation regardless of the presence of cellular communication (for Ride Command Edition). Check it out HERE.
Original post from 360PRwire HERE